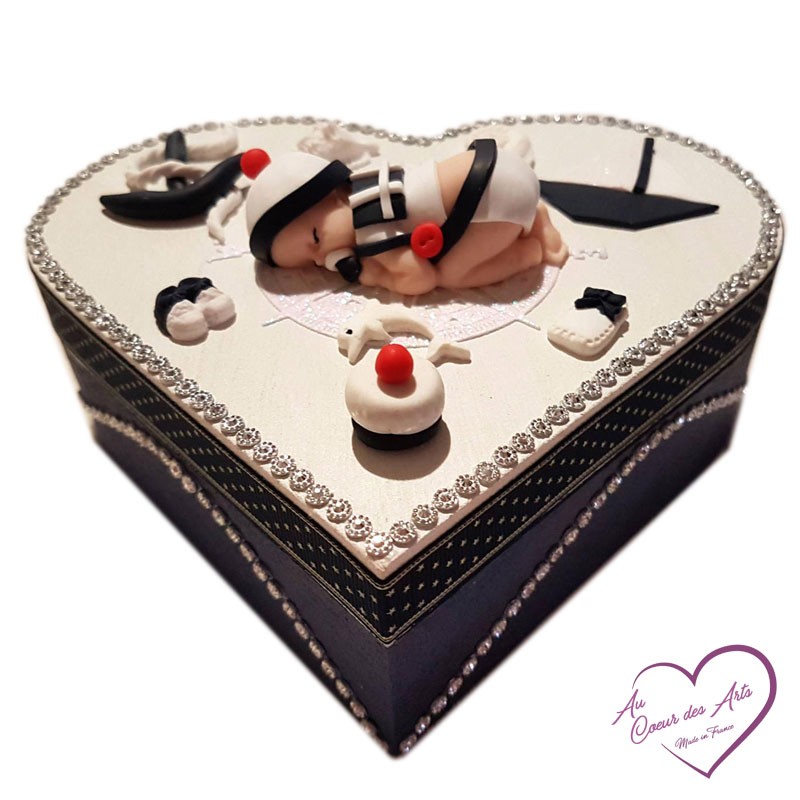  
Baby boy little moss birth box
Pink and white baby girl birth box with decorations handmade in polymer clay (Fimo), containing 3 porcelain boxes (baby teeth, locks of hair, birth bracelet)
Product customization
Don't forget to save your customization to be able to add to cart
Security policy
(edit with the Customer Reassurance module)
Delivery policy
(edit with the Customer Reassurance module)
Return policy
(edit with the Customer Reassurance module)
Blueand white baby boy little moss.
birth box, with decorations made by hand in polymer clay (Fimo),
Painted wooden box, in which there is a white cotton crochet doily, as well as 3 porcelain boxes, in the shape of a heart, 7cm wide x 4cm deep:
- deciduous teeth,
- strands of hair,
- birth bracelet
Possibility to customize the baby box: either the color of the baby's clothes, the color of the box, the first name and the date of birth ...
For any special order a period of 8 to 10 days will be expected for completion.
Reviews
No customer reviews for the moment.